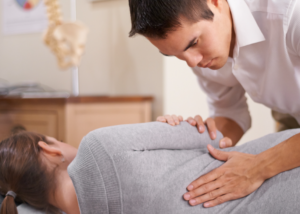 Medical billing can be complex, expensive, and very time consuming. Because of this, many practices are turning to third party billing solutions. MichiCare, a wholly owned subsidiary of the MAC, offers a comprehensive and professional chiropractic billing service designed to reduce the administrative burden of practicing chiropractors, save the practice time and money, and lean on our insurance expertise to increase your revenue.
Here are a few ways outsourcing your billing can take your practice to the next level:
#1 – You can spend more time taking care of your patients.
You became a chiropractor because you wanted to help the people in your community live healthy and happy lives. Offload that administrative burden so you can fully assist your patients and community!
#2 – You WILL save money on payroll and benefits.
When you outsource your billing to MichiCare, we absorb the administrative cost of having an employee process your billing. That means there are now fewer people on your staff that you need to pay, insure, and train.
#3 – Reducing Billing Errors = Increasing Revenue.
Our Chiropractic Billing Specialists are all trained by the experts at the Michigan Association of Chiropractors. In fact, we consult with them daily! Our communication with the experts equips us with the knowledge to properly submit and follow up on claims
#4 – We are part of the Michigan Association of Chiropractors!
MichiCare is a wholly owned subsidiary of the MAC. This ensures that you are not only getting a great cost-saving billing service delivered to you by highly trained and qualified professionals but are also continuing to support your association that supports you!
About MichiCare
MichiCare, a wholly owned subsidiary of the Michigan Association of Chiropractors, is governed by a nine-person Board of Trustees, all MAC members, who oversee the growth and transparency of the organization. The goal of MichiCare is to provide a comprehensive line of superior insurance and specialty products tailored to the unique needs of the chiropractic profession, delivered at the lowest possible cost. These dedicated leaders are committed to keeping the profession's valuable financial assets in the profession!
Besides MichiCare Services Organization, current MichiCare offerings include:
Innovative insurance options for home and office through AmeriProtect, custom tailored to meet the unique needs of the chiropractic profession and delivered at the lowest possible cost. The overall goal is to create a self-funded insurance company owned by the chiropractic profession. This is truly a landscape-altering endeavor that will benefit the chiropractic profession throughout the country! You will want to be a part of this groundbreaking opportunity for chiropractors to help all our doctors grow and thrive.
Chiropractic-centric corporate wellness programs available to integrated and traditional practices. These programs will be designed to unite chiropractors with forward-thinking employers and ultimately lower costs and improve employee performance.
Leave a comment below or email us if you have questions!