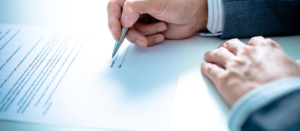 There is a lot to manage in any chiropractic practice. Coding, compliance, billing… all take significant time and effort and can monopolize doctors' valuable time! A recent study published in the Annals of Internal Medicine found that for every hour doctors spend seeing patients, they spend two doing non-clinical administrative tasks.
"The administrative burden placed on health care professionals is completely unsustainable," said Donald M. Reno, DC, Executive Director, MichiCare. "Is that why you became a chiropractor? To do paperwork?"
That's why MichiCare, a wholly owned subsidiary of the MAC has created MichiCare Service Organization (MSO), a management services organization designed with the special needs of chiropractors in mind. MichiCare Service Organization offers turn-key solutions for new and existing chiropractic practices, helping your practices thrive in the ever-changing health care environment of the 21st Century.
MichiCare Service Organization can take on the administrative and management functions currently bogging you down and costing you money! These services include:
BILLING: Claims administration, coding, documentation, sourcing, collections, credentialing, provider enrollment, contract management, and more.
PRACTICE CONSULTING: Asset protection strategies, regulatory compliance management of complex systems such as HIPAA's Privacy and Security rules, Stark Law compliance, assistance with state and federal anti-kickback laws, and succession planning.
INTEGRATED PRACTICE ASSISTANCE: Expert assistance in forming legal structures, meeting all regulatory requirements, and creating successful practices of like-minded healthcare providers.
HEALTHCARE IT SOLUTIONS: Assistance with all aspects of IT practice needs, and expert help maintaining compliance and reducing risk.
LEGACY PRACTICE TRANSITION: Providing what you need to maintain practice ownership while moving toward retirement.
MARKETING: Implementation of top-notch communication and marketing strategies for incredible patient retention and growth.
PRACTICE SALES: Access to an experienced team to assure you get the most out of your practice valuation and sale.
ADMINISTRATIVE: Implementation of human resource strategies, including non-clinical staffing, payroll, office management, staff education and training, and much more!
"MichiCare Service Organization will help chiropractors leverage their resources efficiently to focus on what they do best – provide exceptional clinical care to their patients," said Dr. Reno. "And, since the MAC and MichiCare are dedicated to putting resources from the profession back into the profession, we can assure that chiropractic remains strong in our state and beyond!"
About MichiCare
MichiCare, a wholly owned subsidiary of the Michigan Association of Chiropractors, is governed by a nine-person Board of Trustees, all MAC members, who oversee the growth and transparency of the organization. The goal of MichiCare is to provide a comprehensive line of superior insurance and specialty products tailored to the unique needs of the chiropractic profession, delivered at the lowest possible cost. These dedicated leaders are committed to keeping the profession's valuable financial assets in the profession!
Besides MichiCare Services Organization, current MichiCare offerings include:
Innovative insurance options for home and office through AmeriProtect, custom tailored to meet the unique needs of the chiropractic profession and delivered at the lowest possible cost. The overall goal is to create a self-funded insurance company owned by the chiropractic profession. This is truly a landscape-altering endeavor that will benefit the chiropractic profession throughout the country! You will want to be a part of this groundbreaking opportunity for chiropractors to help all our doctors grow and thrive.
Chiropractic-centric corporate wellness programs available to integrated and traditional practices. These programs will be designed to unite chiropractors with forward-thinking employers and ultimately lower costs and improve employee performance.
Leave a comment below or email us if you have questions!