Medicare Will Not Cover Charges that Result from Care of Immediate Relatives of the Provider.
Be Careful as Other Insurers Often Follow Medicare's Lead!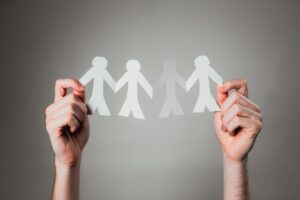 Medicare, and most other insurances, will not cover charges by providers who are immediate relatives of the beneficiary or by providers who are members of a beneficiary's household. Medicare excludes payment for these providers because items and services furnished by them would ordinarily be furnished free of charge based on their relationship to the beneficiary. This exclusion applies to physician services, including services of a physician who belongs to a professional corporation, if the physician who ordered, furnished or supervised the treatment or services has an exclusive relationship to the beneficiary. The only exception is items furnished by an incorporated supplier.
The following people would be considered immediate relatives of the beneficiary:
Husband and wife
Parent, child, and sibling (natural or adoptive)
Father-in-law, mother-in-law, son-in-law, daughter-in-law, brother-in-law, and sister-in-law
Grandparent and grandchild
Spouse of grandparent and grandchild
Doctors cannot bill Medicare for treating these immediate relatives. They are also prohibited from billing for their relative's care under their partnership's or professional corporation's provider number.
However, doctors may bill for services given to family members of other doctors in a group practice. If a doctor in a group practice treats the relative of another doctor in his or her group, claims for treatment may be sent to Medicare and any supplemental insurers.
Resources:
---
How can MichiCare help your practice?
MichiCare and our TEAM of experts can assist your practice in the following ways:
Contact us for more information!